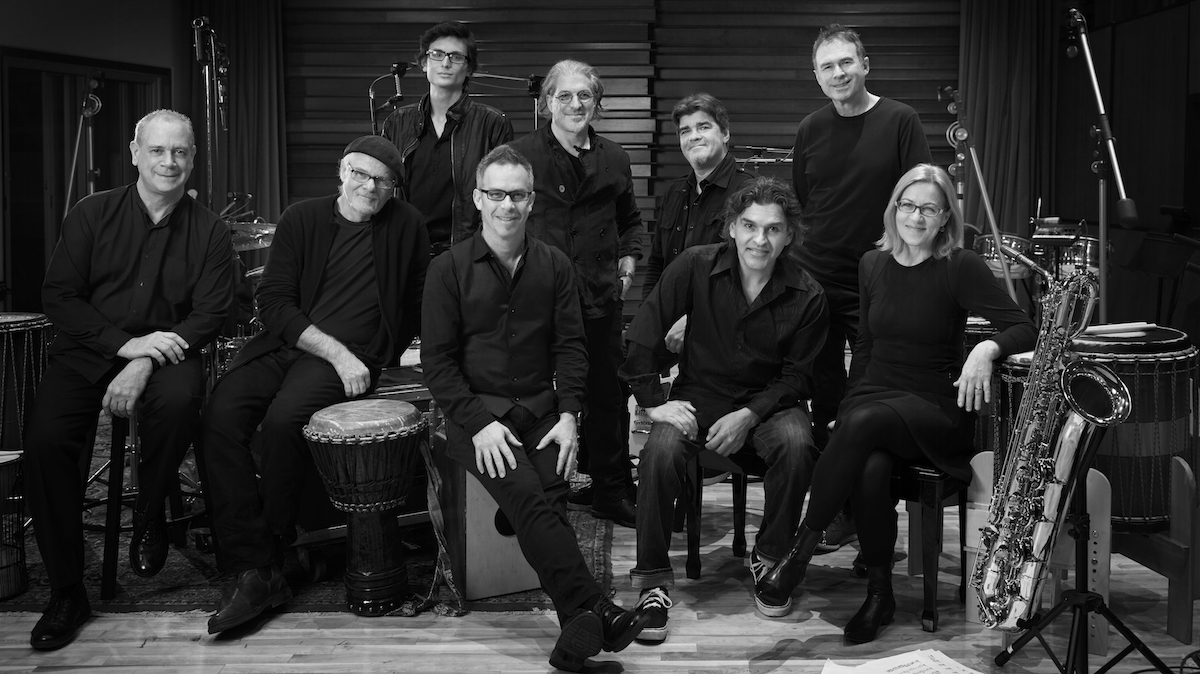 Photo credit: Jean Francois Gratton
When the Canadian world/ jazz /fusion group Manteca was formed in 1979, I was asked by the co-leaders, Matt Zimbel and Henry Heilig, to audition for the keyboard chair. Thirty years later, in 2009, I got the gig! Since that time I have become the band's principle composer and music director.
From the band's website:
Manteca has been a pan cultural mash up since it started in Toronto in 1979. Drawing on musical influences throughout the America's, this nine member artist's collective has been an international innovator at creating original music composed and arranged using the roots of world, jazz, and orchestral music. In the group's 40year history they have been Canada's musical ambassadors, touring the world with an explosive high energy show full of joy and exhilarating musicianship. Manteca has been a finalist for the Juno Awards 4 times and won the Juno for best instrumental once. The band's extensive archives have been collected by the National Library of Canada and their recordings have been released around the world, with numerous releases in the Unites States, Germany, South Africa and Asia.
Music By Doug Wilde and Matt Zimbel
Audio: (Complete Catalogue Available on Apple Music, iTunes, and Spotify)
| | |
| --- | --- |
| Mind Monday: | |
| Miss Meteo: | |
| 'Twas Brillig: | |
| Busking In Deadwood: | |
| Casserole: | |
| Levitate: | |
| Carmen's Way: | |
| Meanwhile Tomorrow: | |
Video:
| | |
| --- | --- |
| Radio Noir: | Sorry, your browser doesn't support embedded videos. |
| Lowdown: | Sorry, your browser doesn't support embedded videos. |
| Augmented Indifference Promo: | Sorry, your browser doesn't support embedded videos. |
| Busking In Deadwood: | Sorry, your browser doesn't support embedded videos. |
| Miss Météo: | Sorry, your browser doesn't support embedded videos. |
| Radio Noir (Photographs by George S. Zimbel): | Sorry, your browser doesn't support embedded videos. |